With Free Agency beginning today, here is a list of potential targets the Wolves should pursue if they don't end up getting Kyle Lowry or Paul Millsap, who are both set to make around $30 million a year (roughly 1/3 of the team's salary cap).
CJ Miles – Small Forward/Guard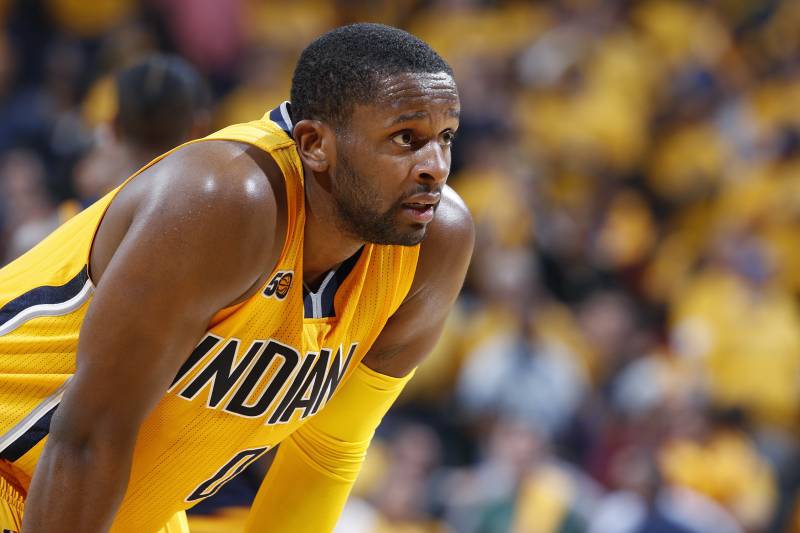 Since being drafted in 2012 by the Indiana Pacers, Miles has established himself as a viable perimeter threat. He has shot at least 35% from three-point range in every season. His defense has also steadily improved. in 2016-2017 his defense ranked in the 78th percentile, which would provide a HUGE upgrade to the current MN reserves. His contract is expected to be somewhere around $10 million per year.
Darren Collison – Guard
After spending the last few years in the basketball wasteland that is Sacramento, Collison posted solid offensive numbers for the Kings. 2016-2017 had Collison post over 13 points per game, while shooting an efficient 47% overall. A great playmaker and shifty floor spacer, he would be a nice backup guard who can provide some instant offense to a bench unit in dire need. His contract will also be in the neighborhood of $10 million.
Amir Johnson– Power Forward
Johnson had a down year in Boston. His rebounding and defense slipped a bit, and he lost some minutes toward the end of the season. His play in the playoffs may have boosted his value on the market. Known for being a physical inside presence, Johnson would add sorely needed toughness in the post. Also wouldn't hurt to have his 41% from outside the arc either. Johnson will likely cost more than Miles and Collison, as he started for a top team in the East and will likely command $12 million, approximately.
Taj Gibson – Power Forward
A Tom Thibodeau favorite, Gibson plays smart, two-way basketball and has no problem making sacrifices for his team. He played with Butler and Thibodeau in Chicago and became an effective role player. He can knock down open mid-range jumpers, set solid screens, play great interior defense, and most importantly, serve as another on-court coach for Thibs. His familiarity with Jimmy Butler and Thibodeau may also persuade him to take a pay cut.
PJ Tucker – Forward
Another tough guy presence, PJ Tucker brings some more edge to the team. He can guard basically any position effectively, and knock down occasional jumpers. At 32 years old, he will be cheap in comparison to other wings on the market, commanding somewhere in the $7-$9 million range, on a short contract. Tucker would be another veteran perimeter defender to come in and stabilize the wing position.
Look for my post next week on completed moves in Minnesota (or lack thereof).